Become Part Of The Mission
As a non-profit organization, Vision Leadership is constantly looking for ways to generate additional revenues to keep our tuition costs lower for all of our program participants.
As we work each year to train a new group of community leaders and to stay connected to our 550+ alumni, we strive to make St. Charles County a better place for all of us.
Our mission of building community involvement , training others to collaborate, and find solutions together resonates in each our programs, training sessions, and events. Your donation or sponsorship provides the avenue necessary to continue these efforts and to remain relevant in St. Charles County.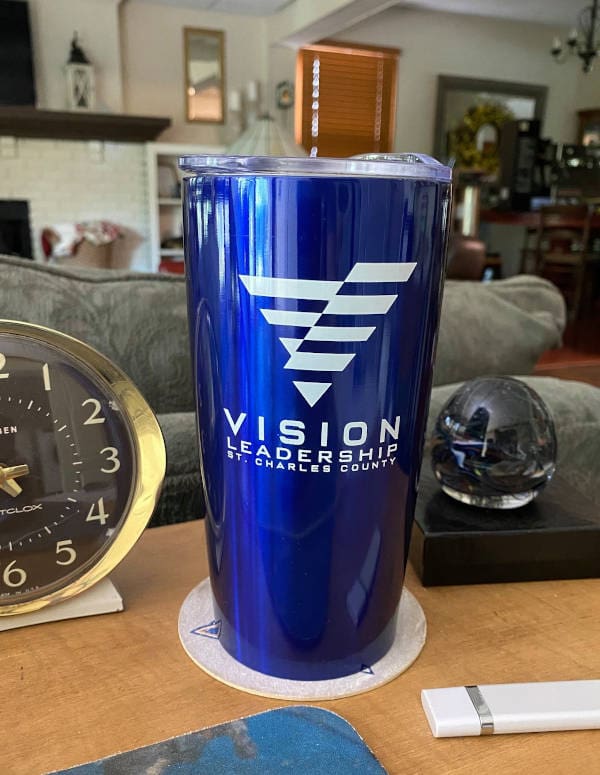 Vision Logo Tumbler - $15.00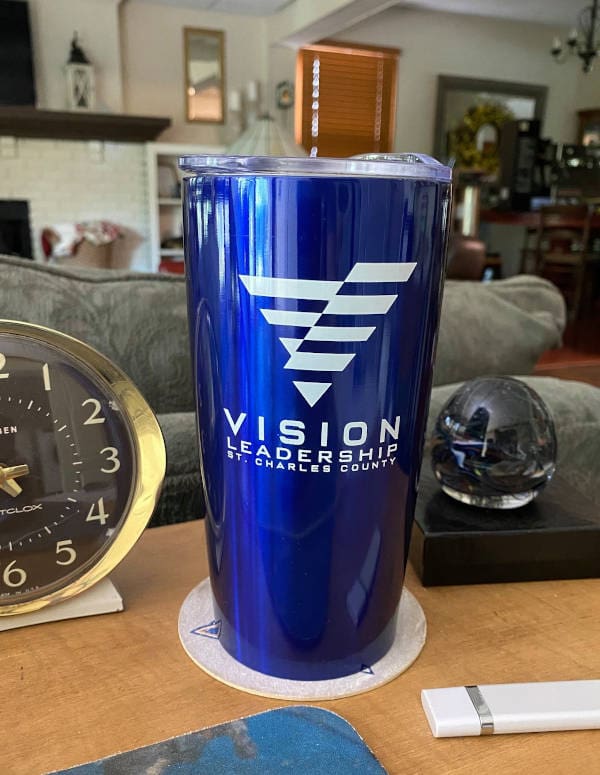 Vision Logo Tumbler - $15.00