Welcome to the Vision St. Charles County Leadership Program
To educate community and business leaders by providing experiences that will increase awareness, develop leadership skills and motivate participants to be actively engaged in St. Charles County.
We help educate local leaders about:
Public Policy
Social Issues
Business Challenges
Future County Direction
We develop leaders who are:
Knowledgeable
Influential
Service Oriented
A Source of Future Civic Leaders
We are no longer accepting applications for the Class of 2024. All applications submitted after June 16, 2023 will be considered for the next session to begin in August 2024.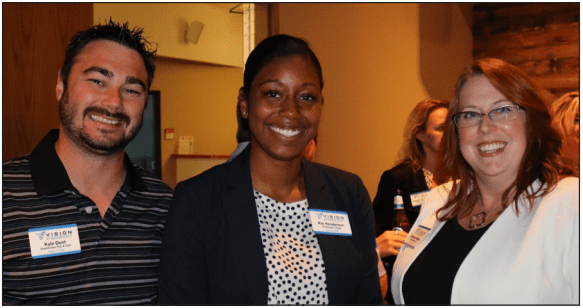 Vision Leadership is an immersive, experiential journey that sharpens leadership acumen and provides exclusive insight about our community.
You will hear from some of the region's most influential business professionals and learn how their organizations are shaping our future.
Over a nine-month period (August through April), participants will convene for a full program day on the third Thursday of each month. It begins with an overnight retreat that emphasizes personal development and sets the tone for the rest of the program.
A second overnight retreat occurring in February offers select access to Jefferson City and the Missouri State Capitol.
Vision Leadership shines a spotlight on local businesses and contributes to a growing and thriving business community. As a class participant, you have the opportunity to network during program days, retreats and alumni events.
Vision Leadership culminates with the presentation of class projects designed to positively impact societal issues affecting St. Charles County. Participation in all activities and class projects is mandatory for successful completion of the program.
Activities will explore the following areas: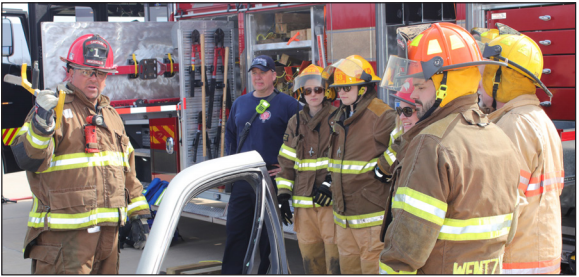 Civic Leadership
Leadership Retreat – Discover more about yourself, your leadership style and the people you'll be working with this program year. Meet your classmates and confer on group project topics geared toward improving our community.
Tourism
Tourism Day – Learn what St. Charles County has to offer as a regional tourism destination. This guided bus tour gives you an inside look.
Local Government
County Government Day – Understand how our county government operates in partnership with city municipalities. Learn about our local court and incarceration systems and hear the perspectives of elected officials.
Media & Education
Media/Education Day – Explore the role media plays in public information and how businesses can hone messaging to drive positive publicity. Examine our community's various levels of educational offerings including public, private, early childhood, post-secondary and trades.
Health Care
Health Care & Quality of Life Day – See why St. Charles County is an area leader in health care services and how non-profit organizations are improving the lives of the most vulnerable.
State Government
Jefferson City Retreat – See the role St. Charles County plays in our state government and economy. Vision participants are treated to a behind-the-scenes tour of the Missouri State Capitol and breakfast in the Governor's Mansion. A tour of the Jefferson City Correctional Center provides an inside look at how it rehabilitates offenders into productive members of society.
First Responders
First Responders Day – Experience what life is like as a first responder. Learn how our local police, fire and EMS crews keep our community safe. Suit up in fire gear, feel the heat of a controlled burning building and operate the jaws of life.
Economic Development
Economic Development Day – Learn how industry drives our county through employment and commerce, and how municipalities work together to attract new businesses and retain existing ones.
Class Presentations
Presentation Day – Come together with your classmates to present group projects. Highlight your hard work and demonstrate how your group has addressed societal issues and made an impact on St. Charles County.
Graduation Gala
It's time to celebrate!
You and a guest will enjoy dinner and commemorate your journey with Vision Leadership. We will hear wise words from a keynote speaker, honor our next alumni Visionary of the Year, and fundraise for next year's class.
All program materials, facility fees, entrance fees, meals, State Capitol trip accommodations and some transportation are included in the tuition.
New member applications require an application fee, refundable to any applicant that is not accepted.  Applications are accepted until late June and class participants are selected by late July.  Tuition balance is due in full by the opening reception in August.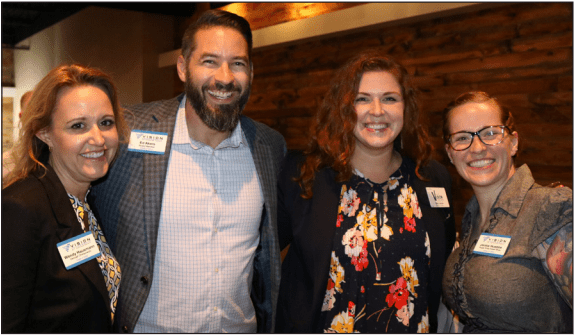 Program participants are required to work or reside in St. Charles County.
With more than 500 alumni, Vision Leadership is a rewarding experience that yields benefits for years after graduation.
Info@VisionLeadership.org for questions about tuition and applications.