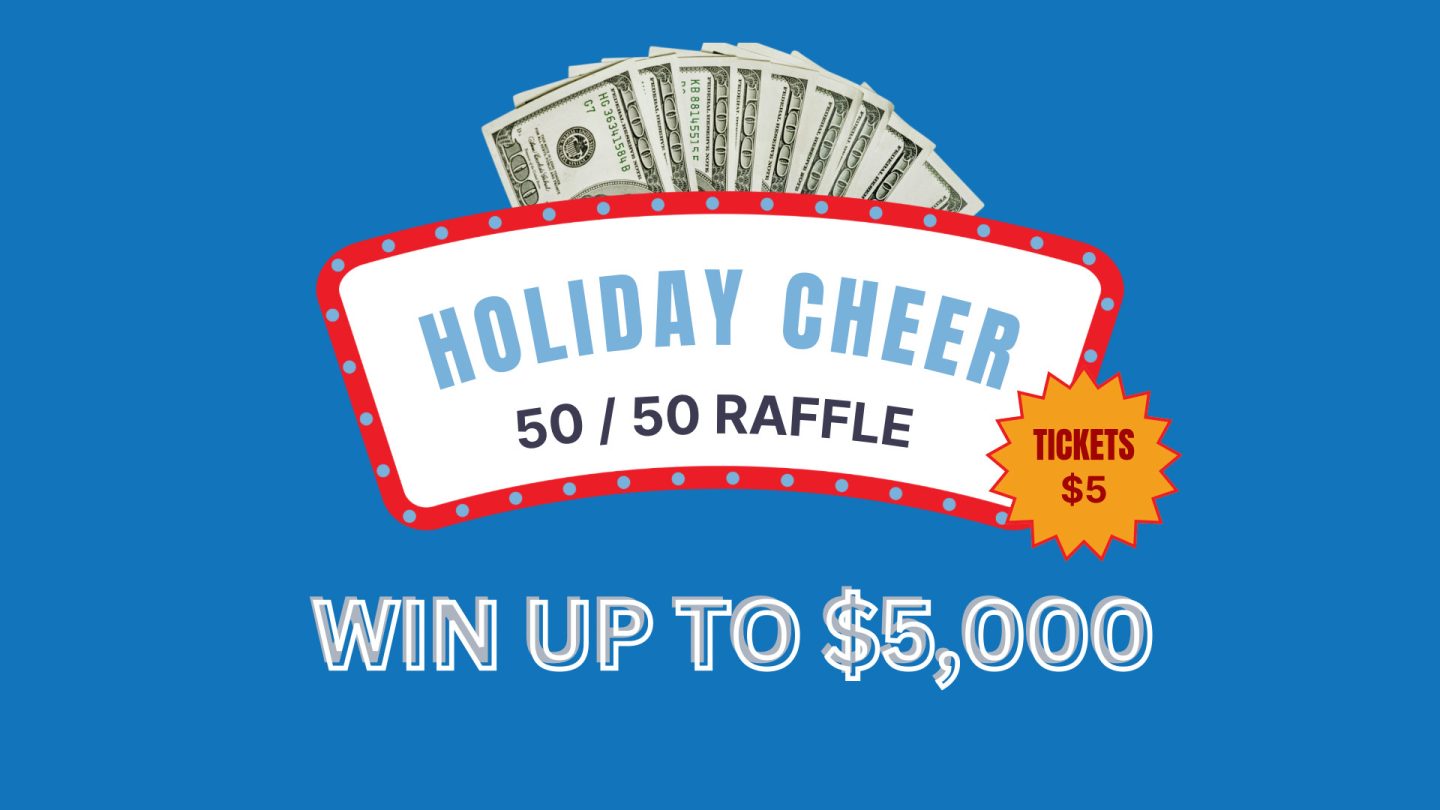 Drawing to be held December 7th at 7pm
As of
[Nov 13th 2023]

the pot total is $5,295


Purchase your tickets today for a chance to win cash just before the holiday season!

Tickets are $5/piece. The Grand Prize pot will be split, with half the proceeds going to the winner (up to $5,000), and half benefitting the Vision Leadership program. The first place winner is guaranteed a minimum prize of $500 but could receive up to $5,000! The prize pot is determined by ticket sales – the more tickets sold, the bigger the cash prize!

But wait, there's more! Prizes will also be awarded for second and third place winners!

Mark your calendar! Ticket sales will remain open through 11:59am on Thursday, December 7th. The raffle drawing will be held on Thursday night at 7pm. Location is to be determined. Plan to join us or check out our Facebook page for a live stream of the drawings.

Don't miss this fantastic opportunity to win some cash and contribute to a worthy cause! Take your Holiday Cheer to the next level and participate in the Vision St. Charles County Leadership Holiday Cheer 50/50 Raffle! Remember – the more tickets you purchase, the better your chances of winning some cash! Check our website to see the amount of the prize pot, updated weekly. Buy your tickets today!

Thank you for supporting Vision St. Charles County Leadership!
When purchasing your tickets, Make sure you select the name of the person who is selling you your tickets on the dropdown menu. The highest ticket seller gets a prize, too!